In March 2020, I made the decision not go back to the office, before the pandemic truly hit. Two years, eight months and multiple lockdowns had passed. I found myself in the lounge at Inverness airport on a Tuesday afternoon in November. Admittedly, a free pass and a small glass of red wine is a reasonable upside to my first trip back to the big smoke. Travel on an afternoon flight beats the early morning rush hands down.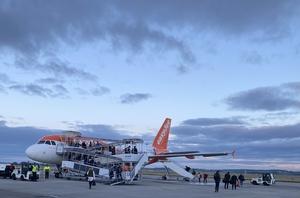 This was the first trip I dared to take on a commercial anything! But only because I had just recovered from Covid. Actually, not quite true as previously we travelled on a cruise ship but with many restrictions in place. So I should qualify with, this was the first commercial trip with little or no restrictions in place.
Having spent years getting up in the middle of the night to travel weekly to London, I don't miss it. I also don't miss the late-night flight with one-and-a-half-hour drive at the end either. The only saving grace was by March 2020 I was only away for two nights a week and not the four I had started with.
A different way of working.
The achievements in technology and delivering those to our businesses over the past 3 years are things that would have been achieved but with a longer timescale. The ability to choose to go to the workplace or work from home has always been for the few. Now it is a more level playing field for the vast majority of workers, or at least it should be.
I can also see the appeal for some people wanting to be back in the office full time. The camaraderie of colleagues; overhearing conversations between colleagues that might have an impact on the work you're involved in; the ability to have chance conversations while travelling. All of these are really good reasons to take a trip back to the office every now and again and I will be, every now and again!
Without the same amount of travel required, it also allows for better use of the working day. At Laurel icon Ltd, we've chosen to change our working practices. This gives better time management for more projects and additional clients. If you'd like us to help you deliver your projects please click here or email enquiries@laurelicon.co.uk.